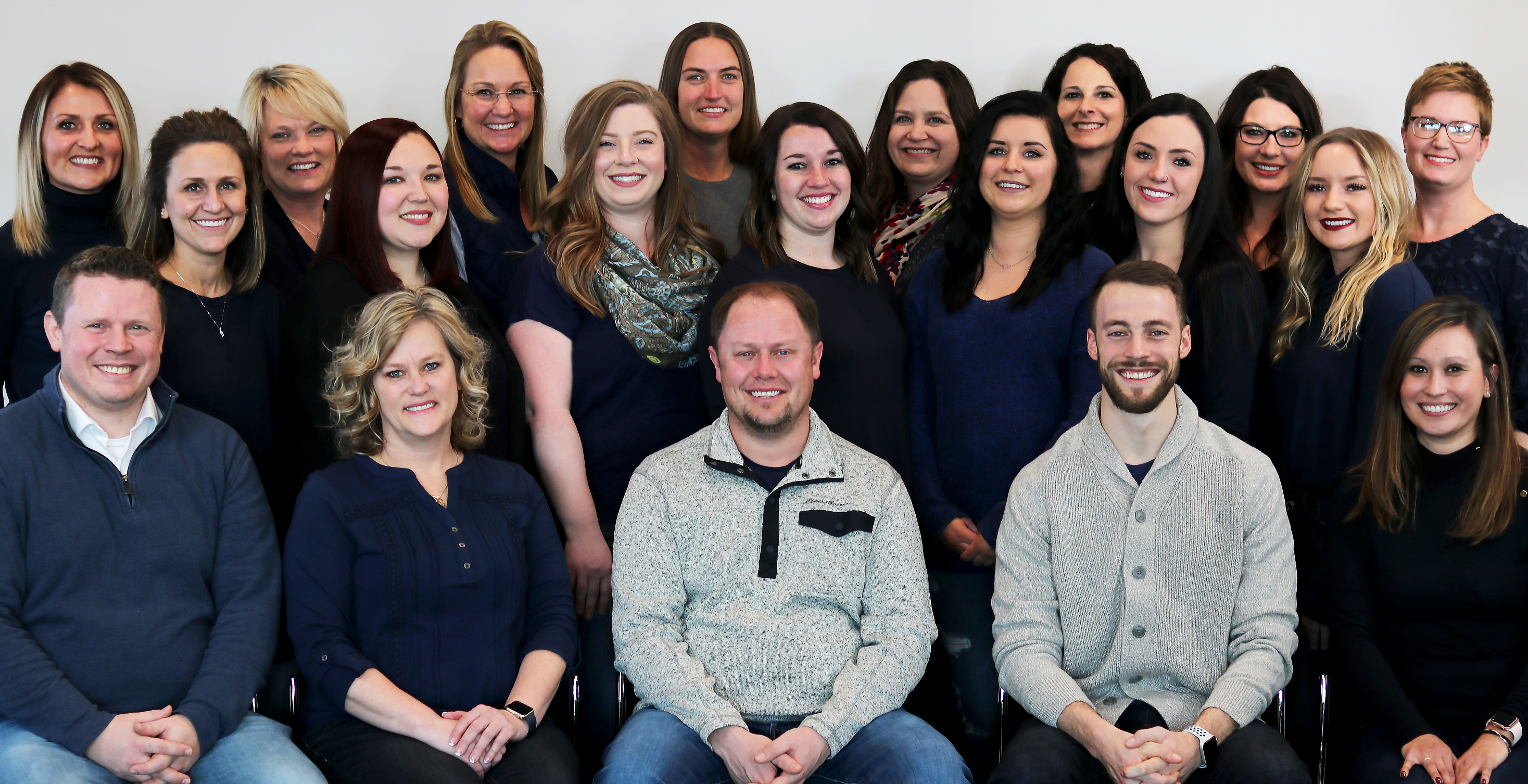 Our Practice Philosophy
At Wausau Smiles, everything we do centers on meeting your individual dental needs. We will always work to educate you on the concerns we see, explain every option available for addressing these issues, and help you to make a thoroughly informed decision as to treatment planning. We will never pressure you into a service. We believe that dentistry should be pain free, regardless of the procedure, and our gentle practices ensure just that. Whether you're a new patient or have been visiting us for years, we treat you like family, with the personalized, attentive care that we would expect for ourselves and our own families. We know that transformed smiles transform lives.
Aaron Bushong, DDS
Dr. Aaron Bushong completed his dental education at Marquette University, where he graduated with honors and received recognition for excellence in clinical restorative dentistry. Since graduating, Dr. Bushong has remained committed to providing the highest level of care and keeping up with the latest in dental technology. As a member of the Academy of General Dentistry, he regularly attends continuing education courses focusing primarily on cosmetic dentistry, full mouth reconstruction, CAD/CAM (CEREC) technology, and implantology, as well as endodontics, oral surgery, and Invisalign®/short-term orthodontics.
A native of Rhinelander, Dr. Bushong has lived in the state of Wisconsin his entire life. Before attending Marquette, he went to the University of Wisconsin-Milwaukee on an athletic scholarship, playing on two NCAA tournament baseball teams and also pitching for the Wausau Woodchucks during their 2001 championship season. It was during that summer with the Woodchucks that Dr. Bushong met his wife, Jenell, who was born and raised in the Wausau area. He and Jenell, herself a nurse practitioner, have three small children–Breanne, Jack, and Emily–and have called Wausau home for over ten years.

In his spare time, Dr. Bushong enjoys spending as much time as possible with his growing family, traveling, camping, golfing, being outdoors, and cheering on Wisconsin sports teams, especially the Brewers, Packers, and Badgers. He also serves as a volunteer baseball coach at Wausau East High School and with other area baseball youth camps.

Dr. Bushong is very excited to be back in the Wausau area where he started practicing dentistry and where his home and family are. His professional focus continues to be providing the highest quality dental care possible in a warm and friendly environment.
Andrew Welles, DDS
Raised here in Wausau, Dr. Welles graduated from Wausau East High School and continued his education at the University of Wisconsin-Madison. He graduated summa cum laude with a degree in biology. Staying true to his Wisconsin roots, Dr. Welles completed his dental education at Marquette University School of Dentistry. Serving four years as class president, he graduated summa cum laude with his DDS degree in 2015. He was awarded a four-year scholarship from the National Health Service Corps and completed his service in Madison, Wisconsin. Growing up as the son of a nurse, Dr. Welles was drawn to healthcare and dentistry, specifically, due to its unique combination of medicine and patient care. The ability to establish long-term relationships with people across generations is truly something he values. Dr. Welles enjoys working with his patients to help turn their dream smile into reality.
Dr. Welles is passionate about providing optimal dental care for his patients. He is very active with both the Wisconsin Dental Association and the American Dental Association, serving in multiple leadership roles. He volunteers his time to advance the profession and promote oral health throughout the communities he serves. He also strives to stay on the forefront of dentistry through a variety of continuing education courses. Dr. Welles focuses on individualized comprehensive dental care for everyone he treats. His personalized approach promotes safe, reliable treatment for patients of all ages. He is excited to be practicing in the community where he grew up. Laying down roots amongst family and friends was an opportunity he didn't want to pass up. He's excited by the fact that Wausau Smiles provides outstanding dental care with its state-of-the-art facilities and patient-centered philosophy.

Dr. Welles is blessed to have the love and support of family throughout his practice. His wife, Ellie, is a speech therapist working with elementary school students. They have a young son, Benjamin, who is active and full of happiness. Benjamin loves to ride along in the stroller exploring all that the area has to offer! The Welles family is lucky to have all of Benjamin's grandparents living in the Wausau area. Outside of his work, Dr. Welles loves participating in anything active. In his spare time, you can find him enjoying the outdoors with his growing family: running, biking, golfing, playing sports – anything that gets him up and moving. He is a passionate fan of all Wisconsin sports and especially enjoys the Packers, Bucks, Badgers, and Brewers.
Jackie – Operations Manager
Jackie has been with our team since October 2014. She works hard to help her patients, and loves being involved with delivering excellent care and being part of the Wausau, Wisconsin, community. Jackie takes pride in where she works and the care we give our patients, and strives to make each experience enjoyable, including making our patients feel like friends.
Jackie has two sons, Hayden and Evan. She enjoys spending time with her children, being outdoors, traveling, and experiencing new places.
Sarah – Marketing Director
Sarah earned her Bachelor's Degree from the University of Wisconsin-Green Bay, and has been with our team since 2014. She has a blast coming to work each day, and enjoys the relaxed, fun, and patient-focused environment. Sarah works hard to promote great smiles at Wausau Smiles every day.
Outside of the office, Sarah loves watching all sports. She is an avid Minnesota Vikings, Nashville Predators, and Gonzaga Bulldogs fan! She also enjoys photography and cooking.
Ian – Marketing Director
Ian has worked with Wausau Smiles as a marketing consultant since September of 2017. A year later, he became the newest member of our administrative team. Ian's background is in the fields of English education, editing and web marketing. He enjoys the diversity of tasks he handles in his role, as well as the chance to highlight the great dental care that Dr. Bushong and the rest of our staff provide our patients every day. Getting the chance to meet patients and tell their stories through photo and video is one of his favorite things about working here.
When he's not in the office, Ian loves spending time with his family – his wife, Andie, their daughters, Laurel and Juniper, and their dog, Lucy – whether it's watching a good movie, cooking something new, or spending time in the beautiful woods around their home.
Tammy – Operations Manager of Accounts & Insurance
Tammy is a native of Elderon and has been practicing hygiene since graduating from the NTC Dental Hygiene Program in 1996. Her love of dental hygiene fuels her desire to provide an important service to our patients. She enjoys the opportunity to help our patients understand why complete oral care is so beneficial to their overall health. Tammy recently stepped into an administrative role overseeing all of insurance of accounts receivable.
In her spare time, if there is such a thing, Tammy spends trying to keep up with her husband Duane and their three boys, Braxton, Stetson, and Pierson. She also loves photography and capturing life's moments.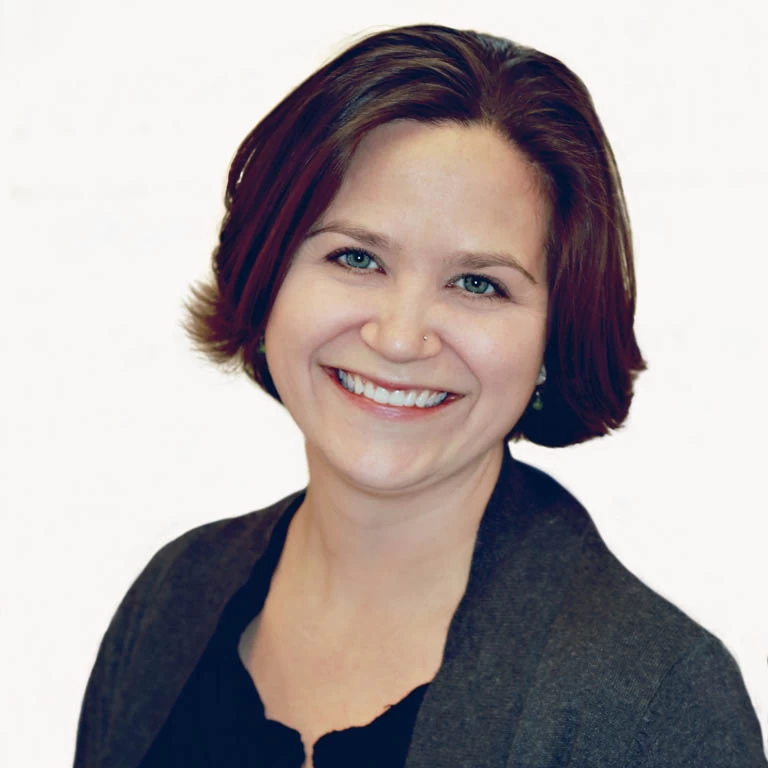 Jessica – Office Manager
Jessica joined our team in 2003. She loves our patients, some of whom she has known for many years and who are like family to her. With so many years of experience in dentistry, Jessica has been flexible throughout the office, working in both customer service as well as with the dentist. She most recently moved into an administrative role as our office manager.
Jessica has been married for many years and has two wonderful children. She enjoys spending time outdoors with her family, hiking, camping, and spending time at their cabin. She also enjoys reading and relaxing with her family at home.
Jennifer – Patient Relations & Dental Assistant (CDA)
Jennifer joined our team in 2014. She loves our amazing team and doctors, and the level of patient communication that exists in our practice. Jennifer works every day to make sure our patients are educated about their dental health, happy, and are receiving the best treatment.
Jennifer is married, and she and her husband have two children – Gavin and Rylee. They also have a dog named Max. When not at the office, Jennifer enjoys working out, reading, playing with her kids, and just being with family.
Eryn – Patient Relations & Referral Coordinator
Eryn is one of the newest members of our team, joining Wausau Smiles in the fall of 2018. She previously studied accounting before finding her way into the dental field. She loves the family feel of our practice, both in relation to her coworkers as well as our patients. From her very first day, Eryn has made our office a better place through her caring interactions with patients and her skillful coordination of referrals to outside specialists.
Outside of work, Eryn loves spending time with friends and family, especially her husband, Steve, and their two boys, Camden and Jaxon. Some of her favorite activities to take part in with her family are hunting, fishing and playing video games.
Sammy – Patient Relations & Administrative Assistant
Sammy is originally from Stratford, Wisconsin. After graduating from Stratford High School, she began pursuing a degree in biological sciences from ASU online, with the goal of eventually attending dental school. She joined the Wausau Smiles team in May of 2019, and she has had an immediate positive impact. Sammy was drawn to the dental field because she wanted the chance to help patients have healthier smiles and feel more confident about them. Her favorite thing about being part of our office is the caring, family-like environment.
When she's not working, Sammy loves to shop, travel, and spend time up north boating and doing other activities on the water. She can also often be found with her two golden doodles, Goldi and Ivy.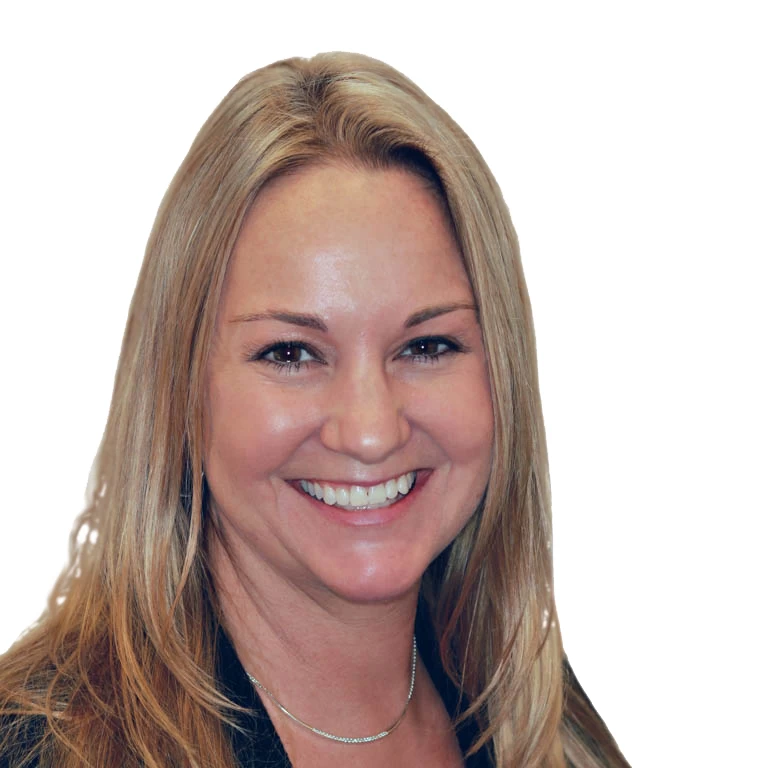 Katie – Dental Hygienist (RDH)
Katie has been with our team since 2006, making her one of the most experienced staff members. Katie received her training at NTC, and she absolutely loves her patients! Over the years she has gotten to know many of her patients very well, and she firmly believes that Wausau Smiles has the best patients around.
Katie's husband, Mike, is a dairy farmer. Together they have six children. She loves spending time with her family and friends, traveling, cooking, and helping out on the family farm.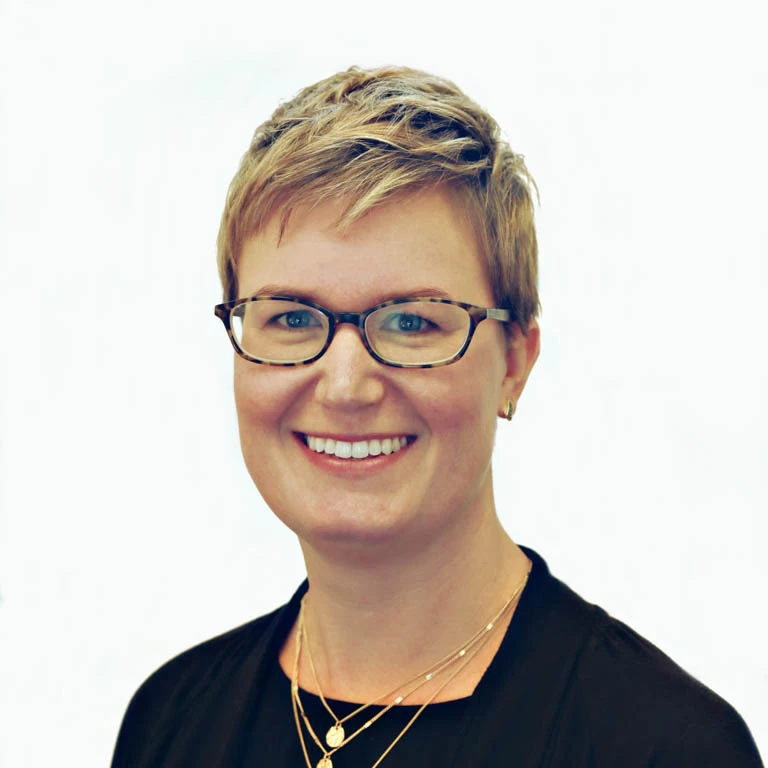 Jen – Dental Hygienist (RDH)
Jen was born and raised in Wausau. She attended NTC, graduating in 2001, and has worked at Wausau Smiles since 2015. She works hard to help our patients feel comfortable while at our office so that they can have a thorough cleaning as well as a great experience. She loves that we are a fun dental office and work hard to provide the best comfort and care possible to our patients.
Jen and her husband, Jon, have three children, Maggie, Davis, and Peter. Outside of the office, she enjoys watching her kids in sports and reading.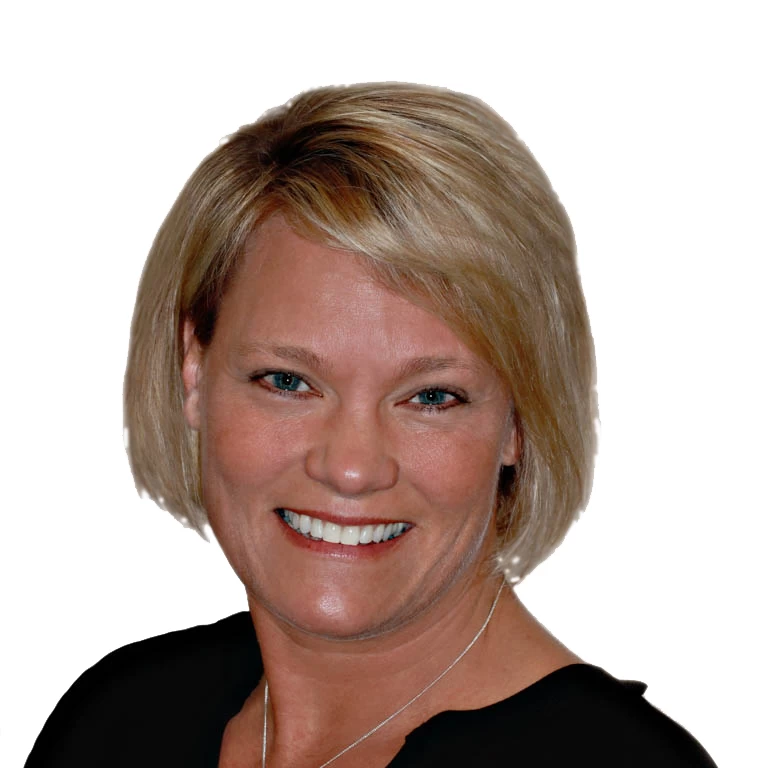 Jenny – Dental Hygienist (RDH)
Jenny is a 1994 graduate of Northcentral Technical College, and recently received her certification in nitrous oxide. She is also trained in the use of Diode lasers for periodontal treatments. She joined our team in 2017. She enjoys the overall feel of our office and the teamwork of everyone who works here. She is proud to be part of such a professional and friendly environment. Jenny always strives to be kind and compassionate, treating her patients as she would hope that she and her family are treated.
Jenny grew up in the Wausau area, and recently returned here from Atlanta after 20 years. She is excited to be back! Jenny has one son; outside of work she enjoys spending time with him and the rest of her family and friends, as well as being outdoors.
Kristin – Dental Hygienist (RDH)
Kristin graduated from NTC in 2009. She began working at Wausau Smiles full-time in September 2017, but worked as a fill-in at our office prior to that time. Kristin hope to help patients by making their visits enjoyable and providing the best care possible. Her first priority is to treat and care for her patients as she would her own family.
Kristin and her husband have three children, a dog and a bird. Her favorite thing to do is spend time with her family, whether they are spending time outdoors, baking, watching movies, or reading. She and her husband enjoy cooking new dishes and trying to restaurants together. When she has time, she enjoys exercising and knitting.
Melissa – Dental Hygienist (RDH)
Melissa grew up in the Milwaukee area and attended UW-Milwaukee for her general studies before enrolling in Waukesha County Technical College to study dental hygiene. She graduated from WCTC in 2006. After working in other areas, she joined the Wausau Smiles team as a registered dental hygienist in March of 2017. Melissa enjoys working with patients of all ages and backgrounds, though she has a special fondness for working with children. Some of the things she enjoys most about Wausau Smiles are the camaraderie among the staff and everyone's commitment to excellent patient care.
Melissa and her husband have four boys. The seventh member of their immediate family is their dog, Ollie. When Melissa isn't at work, she enjoys a number of hobbies, including running, gardening, working out and watching her kids' sports.
Samantha – Dental Hygienist (RDH)
Samantha is the newest member of our hygiene staff. She began in the healthcare field as a nursing assistant. The last three of her 10 years in that field, she went to Northcentral Technical College for her degree in dental hygiene. She graduated in 2015 and went on to become certified in administering nitrous oxide and local anesthetic. Samantha got into the dental field because she loves patient care and educating people, and she loves learning new things. She feels a smile is the first thing people see, and she wants her patients to love their smiles. Along with her passion for patients and dental hygiene, Samantha brings to the office great organizational, communication, and collaborative skills.
Outside of the office, Samantha loves spending time with her family, including her amazing boyfriend, their young son, and their golden doodle who does everything with them. Some of the activities she enjoys most are traveling, hiking, mountain biking, watching Netflix, and taking in her son's sports.
Brianna – Dental Assistant (CDA)
Brianna joined our team in May of 2018. She's worked in the dental field for a number of years and is excited to be serving our wonderful Wausau Smiles patients here in our new facility. Her favorite part about being a dental assistant is getting to know her patients and coworkers, and she trusts that her attentive care will make this practice a better place for everyone.
When she's not working, Brianna likes visiting her cabin in Minocqua, hunting, playing summer volleyball and spending time with friends and family, especially her mom, dad and brother.
Katie – Dental Assistant (CDA)
Katie is originally from the Wausau area and received her dental assisting training here before joining our team in 2017. She moved away for a short time, but we're thrilled that she returned to work in our office in 2019. Katie brings experience, skill, and a warm and welcoming personality to our staff. She loves watching and being part of our patients' smile transformations, including seeing how much these procedures can change their day-to-day lives. Katie always goes the extra mile to make sure her patients' experiences in our office go from good to great!
When she's not at work, Katie loves spending time with her friends and family, including her daughter, her boyfriend, and her extended family living in the Wausau area. She enjoys being outdoors, on the lake, and with her dogs. She's happy to call Wausau home and glad she's back living in this area.
Kelly – Dental Assistant (CDA)
Kelly became the newest member of our team in May of 2019. A native of Antigo, she has worked as a dental assistant for over 18 years. In that time of assisting, she has undergone extensive training in orthodontics and Invisalign. Along with her wealth of experience, Kelly brings to our office a joy for helping patients in need and seeing them achieve the smiles they've always wanted. She loves our patients and serving the Wausau community, and she's excited to be working as part of an outstanding staff.
Outside of the office, Kelly enjoys riding horses and motorcycles, traveling, and spending time with her two children, Maddy and Joey.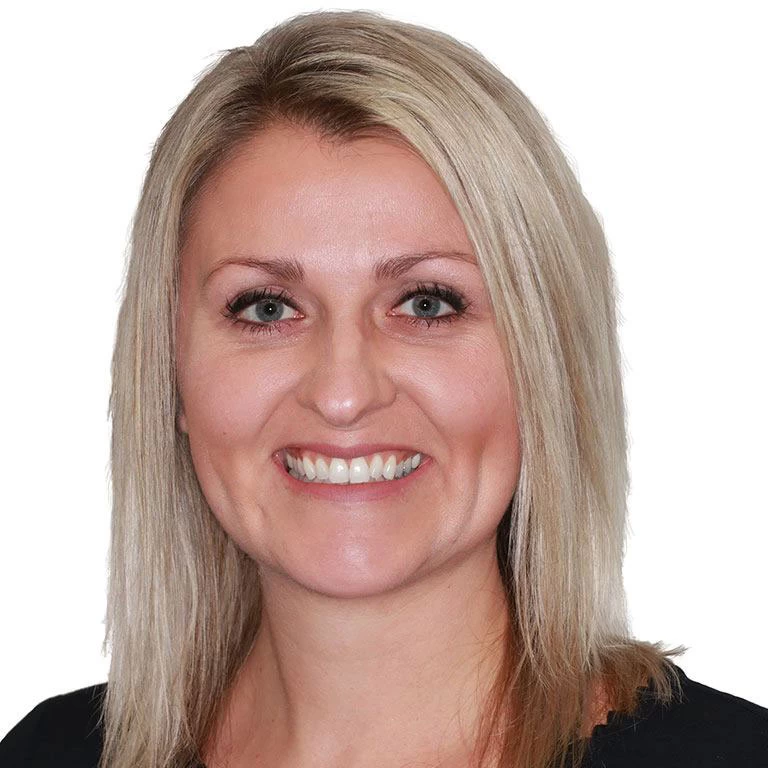 Kimberly – Dental Assistant (CDA)
Kimberly joined our team in the beginning of 2018, bringing 13 years of dental assisting experience to our office. She enjoys the variety each day brings as she helps our patients, and she truly appreciates the opportunity to give our patients their smiles back. Kimberly accomplishes this focusing her time and talents on giving every patient the best possible care.
She is married to her wonderful husband, Jon, and loves her dog, Max. When she isn't in the office caring for our clients, Kimberly can be found outside, fishing, playing volleyball or just relaxing by the pool.
Taylor – Dental Assistant (CDA)
Taylor joined our team at the beginning of 2019. A native of Athens, she graduated with a degree in dental assisting in 2015 and has been working in the dental field since. Some of the things she loves about working at Wausau Smiles are performing a variety of tasks and taking care of patients in need. With her caring and energetic personality, Taylor always strives to make our patients comfortable while they experience a fun, painless and stress-free appointment.
Outside of the office, Taylor enjoys numerous activities: working out, hunting, fishing, crafting, bartending and hanging out with friends and family. 
Our Answers to
Frequently Asked Questions
What do you love about Wausau Smiles?
What do you appreciate about Dr. Bushong?
What can patients expect from the first visit to Wausau Smiles?
What can patients expect from treatment planning at Wausau Smiles?
How do you encourage people who feel anxiety about visiting the dentist?
What do you enjoy most about working with and for Wausau Smiles's patients?
Why else should people consider Wausau Smiles for their dental care?
If you weren't working in the dental field, what would you be doing?
Our Patients Talking About Us
In the recent past, I have had several bad experiences at a few different corporate and/or chain type dental care providers. The care that the Wausau Smiles team provides is second to none. I have several issues that need attention, and they provided me with a realistic treatment plan that has allowed me to address my dental issues at a pace that is affordable.

- Joshua L.

I have been a patient of Dr. Aaron since he took over the practice and have always been very happy with him and his staff. Last night my 15-month-old fell and chipped her two front teeth. I had no idea what to do for her. I called the clinic and got Dr. Aaron's emergency number. I left him a message and he called me back within 15-20 minutes. He was so calm and comforting. I was able to text him a picture and he told me that we would be fine to wait until morning to have her seen. I called the office this morning and they were able to get us in right away. He and his staff were so great with my daughter and they were able to grind down the sharp edges so she doesn't hurt herself. I really appreciate the quick response and the time he took to talk with me after hours! I also appreciate the flexibility to get her in right away to help her out! I would highly recommend Dr. Aaron and his team to anyone looking for a dentist!

- Tanya G.

I hadn't been to a dentist for a while and was a little anxious to do so. Once I stepped into Wausau Smiles, I we greeted warmly and everyone was so friendly. Jenny (the hygienist) was the star of the show. She made me feel very comfortable and relaxed. She explained everything she was doing (very knowledgeable) and was always concerned about my comfort. Before I knew it, the visit was over and my teeth are feeling/looking better than they have in a long time! Dr. Aaron was very pleasant and personable. It looks like I found my new dentist! Thanks Wausau Smiles!

- Dale C.

Great team! They really take the time with their patients and make sure you are comfortable. Tammy was awesome and made sure my problem tooth was completely numb and did her best to get me out of pain fast. She gave me suggestions of different things I could try if I had any further problems.

- Corey D.

Great place! Dr. Aaron, hygienist Tammy, and all the rest of the staff make your visit very welcome. Awesome hours too - love the early mornings.

- Jackie S.

Thank you Wausau Smiles for a great experience. The staff was friendly upon my arrival and I was taken back on time. My hygienist, Melissa, and Dr. Bushong were awesome!! I will definitely refer friends to your office!!

- John G.

I have been to numerous dentist over the course of my life time and I can honestly say that Wausau Smiles is the best of the best of the best! Extremely professional and courteous staff to say the least. The word perfection best describes Dr. Aaron and his awesome staff!

- Johnny D.

I spent years going to different dentist offices until finally finding the one that made me feel comfortable and had the staff I could trust with my dental work. Dr. Aaron and his staff have been nothing short of amazing with my oral care and I am forever grateful I was referred to their office.

- Matt R.

In the recent past, I have had several bad experiences at a few different corporate and/or chain type dental care providers. The care that the Wausau Smiles team provides is second to none. I have several issues that need attention, and they provided me with a realistic treatment plan that has allowed me to address my dental issues at a pace that is affordable.

- Joshua L.

I am a newer patient at Wausau Smiles but each experience has been up to my expectations & beyond. All of the staff is extremely friendly & make you feel more at ease sitting in a dentist chair. I am also impressed that Dr. Bushong personally called me on one of his days off to talk through a procedure with me. He had also taken the time to research my pre-existing health conditions & how these might impact any dental procedures. I was very impressed.

- Courtney C.

Great staff. Dr. Bushong is knowledgeable and does a wonderful job. Broke a tooth and got a crown replacement same day. Amazing and less hassle. I would recommend giving Wausau Smiles a try.

- Paula S.