Wausau Smiles Dental is your trusted partner in delivering top-tier restorative dental services that transform smiles and restore optimal oral health. With a commitment to excellence and a team of skilled professionals, they offer a comprehensive range of restorative treatments, including dental implants, crowns, bridges, and dentures. Utilizing state-of-the-art technology and a patient-centered approach, Wausau Smiles Dental ensures that every individual receives personalized care and tailored solutions to address their unique dental needs. Whether it's repairing damaged teeth or replacing missing ones, their dedication to restoring both functionality and aesthetics makes them a beacon of quality restorative dentistry in the Wausau area. Your smile's revitalization begins here.
What is Restorative Dentistry?
Restorative dentistry is a specialized branch of dental care focused on repairing and restoring the function and aesthetics of a patient's teeth and oral structures. It plays a crucial role in helping individuals regain their oral health and confidence, particularly for those who have suffered from dental issues like cavities, tooth decay, gum disease, or dental trauma. Restorative dentistry encompasses a wide range of treatments and procedures, including fillings, dental crowns, bridges, dental implants, and dentures. These interventions aim to restore damaged or missing teeth, enhance chewing and speech capabilities, and improve the overall appearance of a person's smile.
One of the key benefits of restorative dentistry is that it not only helps individuals regain their oral health but also significantly enhances their quality of life. By addressing dental problems and restoring the function and aesthetics of a person's teeth, restorative dentistry can boost self-esteem, encourage better oral hygiene practices, and contribute to overall well-being. Whether it's a simple filling or a complex dental implant procedure, restorative dentistry plays a vital role in preserving and improving a patient's oral health, ensuring they can enjoy a healthy, beautiful smile for years to come.
Restorative Dentistry Services
Dental bridges are a common and effective solution for replacing missing teeth, restoring both the functionality and aesthetics of a patient's smile. These prosthetic devices consist of one or more artificial teeth, known as pontics, that are anchored in place by crowns on adjacent natural teeth or dental implants. Dental bridges come in various types, including traditional bridges, cantilever bridges, and Maryland bridges, each designed to address specific dental situations. The choice of bridge depends on the patient's individual needs, the location of the missing teeth, and the overall health of the supporting teeth.
More
Dentures and partials are dental prosthetic devices designed to replace missing teeth and restore a patient's ability to eat, speak, and smile confidently. Dentures are typically used when a patient has lost all of their natural teeth in either the upper or lower jaw or both. They consist of a gum-colored acrylic base that supports a set of artificial teeth. Traditional dentures are removable, making them easy to clean and maintain. However, they may require adhesive or suction for stability. Modern advancements in dentistry have also led to implant-supported dentures, which are secured in place with dental implants for improved stability and comfort.
More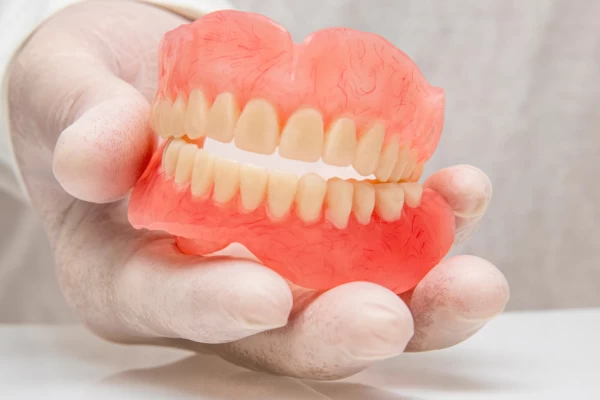 Full Mouth Reconstruction
Full mouth reconstruction, also known as full mouth rehabilitation or smile makeover, is a comprehensive dental treatment approach designed to restore a patient's oral health and aesthetics. It is typically recommended for individuals with multiple dental issues, such as missing teeth, extensive decay, gum disease, bite problems, or the effects of traumatic injuries. The process involves a customized combination of restorative and cosmetic dental procedures, tailored to address the unique needs and goals of the patient.
More
Root Canal Therapy, also known as endodontic treatment, is a dental procedure designed to save and restore a severely damaged or infected tooth. It becomes necessary when the soft inner tissue of the tooth, known as the pulp, becomes inflamed or infected due to deep cavities, cracks, or traumatic injuries. During a root canal, a skilled dentist or endodontist carefully removes the infected or damaged pulp, cleans and disinfects the interior of the tooth, and then fills and seals the space with a biocompatible material. This process not only alleviates the excruciating pain associated with a toothache but also preserves the natural tooth, preventing the need for extraction.
More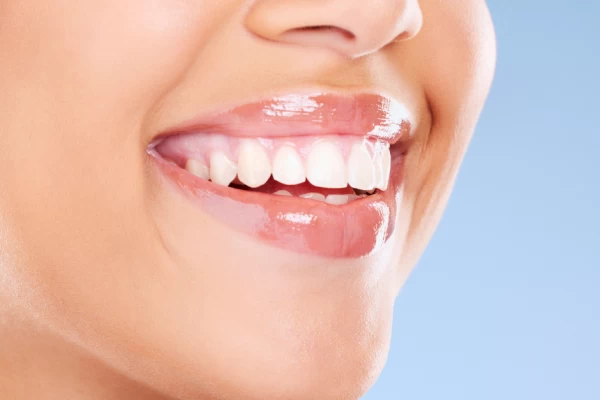 Tooth-Colored Dental Fillings
Tooth-colored dental fillings, also known as composite fillings, have revolutionized the field of restorative dentistry. These innovative fillings are composed of a durable resin material that is meticulously color-matched to the natural shade of your teeth, making them virtually indistinguishable from your natural enamel. This aesthetic advantage is particularly appreciated by patients who desire a more discreet and cosmetically pleasing solution for addressing cavities or minor tooth damage. Unlike traditional silver amalgam fillings, tooth-colored fillings do not create a stark contrast with your natural tooth color, providing a more seamless and attractive result.
More
Schedule An Appointment
Book YOUR SESSION WITH YOUR DENTIST